---
The LIGA Eco Store
Fowey, Cornwall

If you're in Cornwall, why not head over and experience inspirational eco ideas and products at the LIGA Eco Store in Fowey?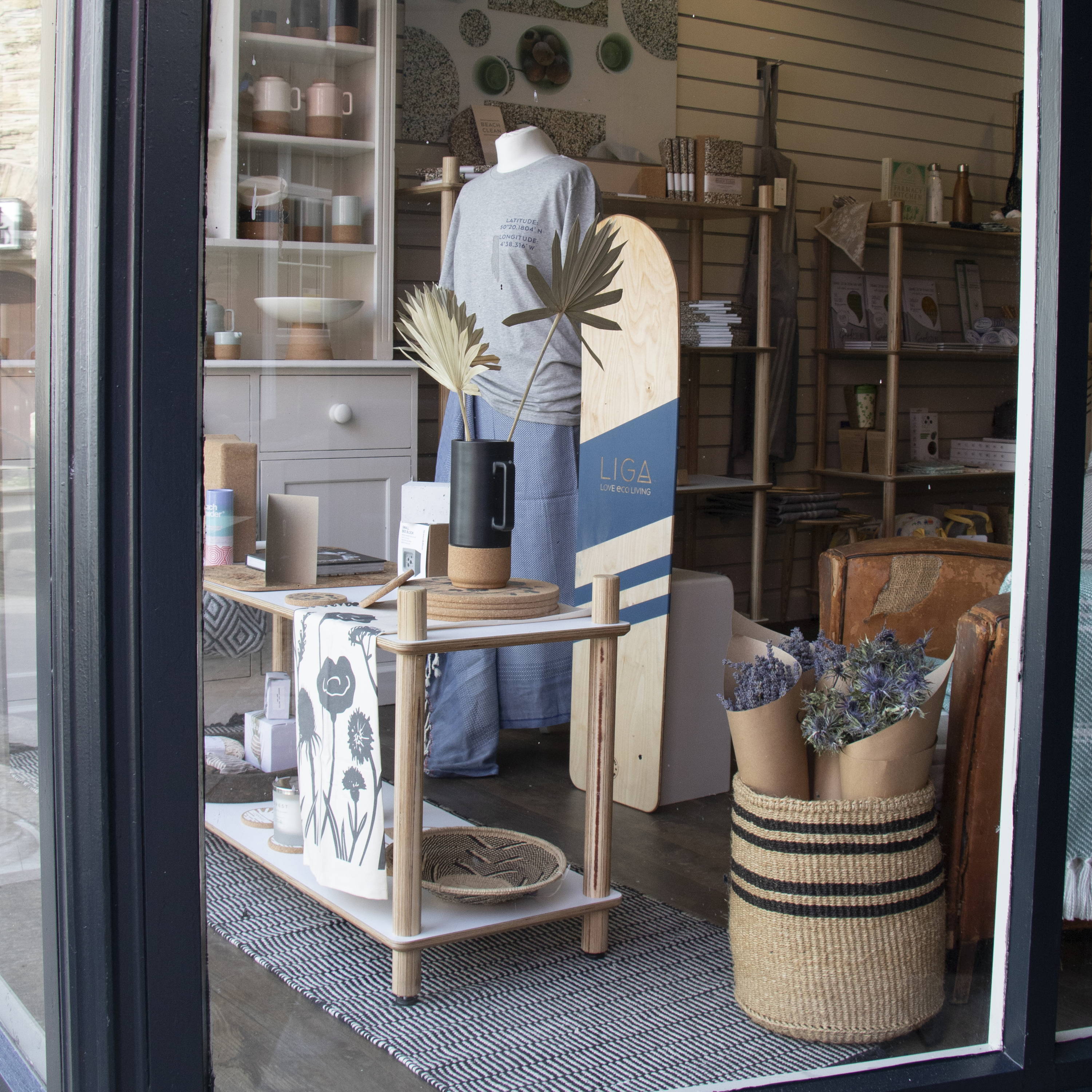 ---
Fowey is a gorgeous place to visit in itself full of independent stores and lovely places to eat with stunning scenery, gorgeous walks, river trips and beaches nearby.
Our LIGA Eco Store showcases the whole LIGA range and many carefully curated collections from eco guest brands that sit beautifully alongside the LIGA products.
We also enjoy designing exclusive products just for the LIGA eco store and we have a whole collection of gorgeous organic cotton T Shirts, cards, prints and Cornwall LIGA products.

---
'We can all change one thing in our lives to be more eco positive and slowly but surely it will make an impact but if we all jumped onboard and really gave eco-living our full attention, we could make a rapid difference, creating a better future for our children and coming generations.'
- Jennie Elderkin, Founder of LIGA
Our store is also the perfect home for all of our 'end of line' and LIGA seconds and you never know what bargains you will be able to find.
The LIGA Eco Store is in Trafalgar House a medieval building sitting proudly in Trafalgar Square near The Ship Inn, Fowey Cornwall.
Whether you're looking to pick up a thoughtful gift or freshen up your home, you can do so ethically. From eco-friendly t-shirts, blankets and baskets to everything you'd expect from the LIGA homewares range, the store is full of ideas that we hope will help to inspire an eco-living lifestyle.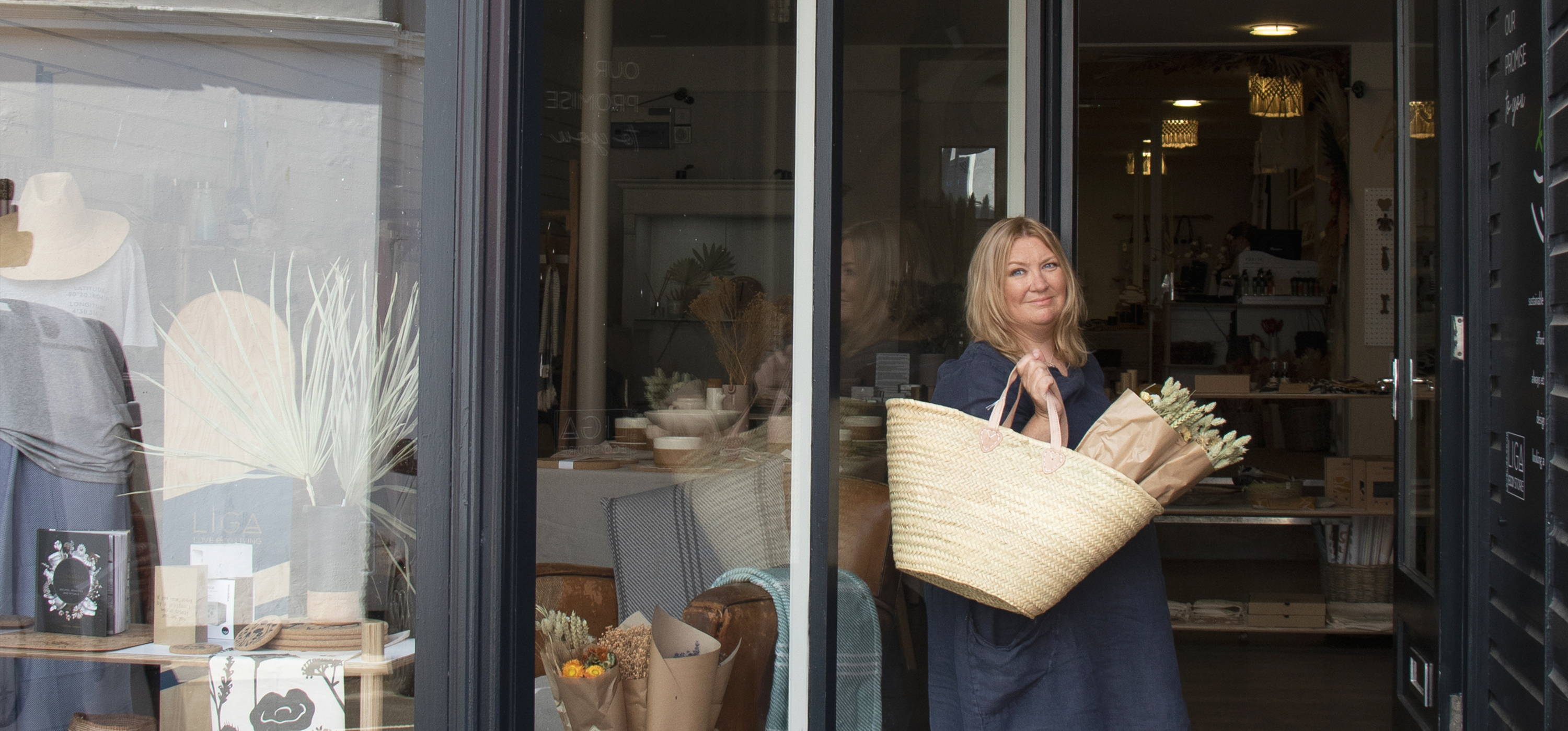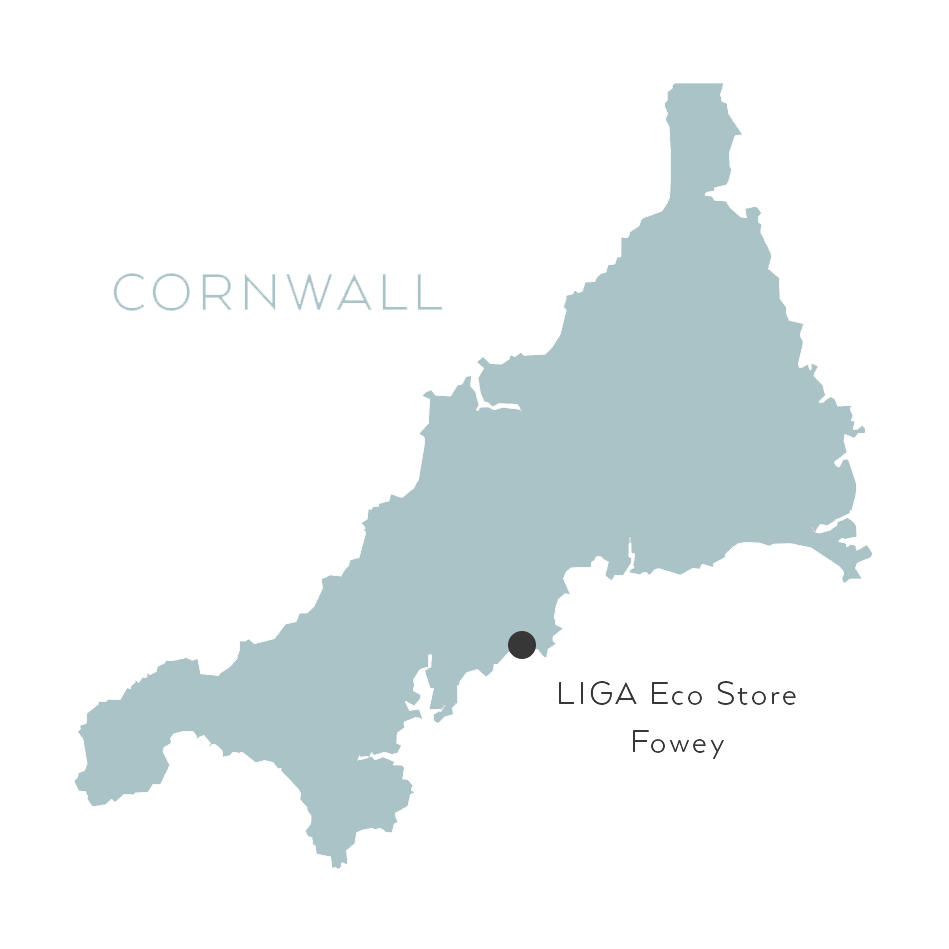 ---
'We want shoppers to visit our store curious and leave inspired and
ready for change.'
- The LIGA Eco Store Team